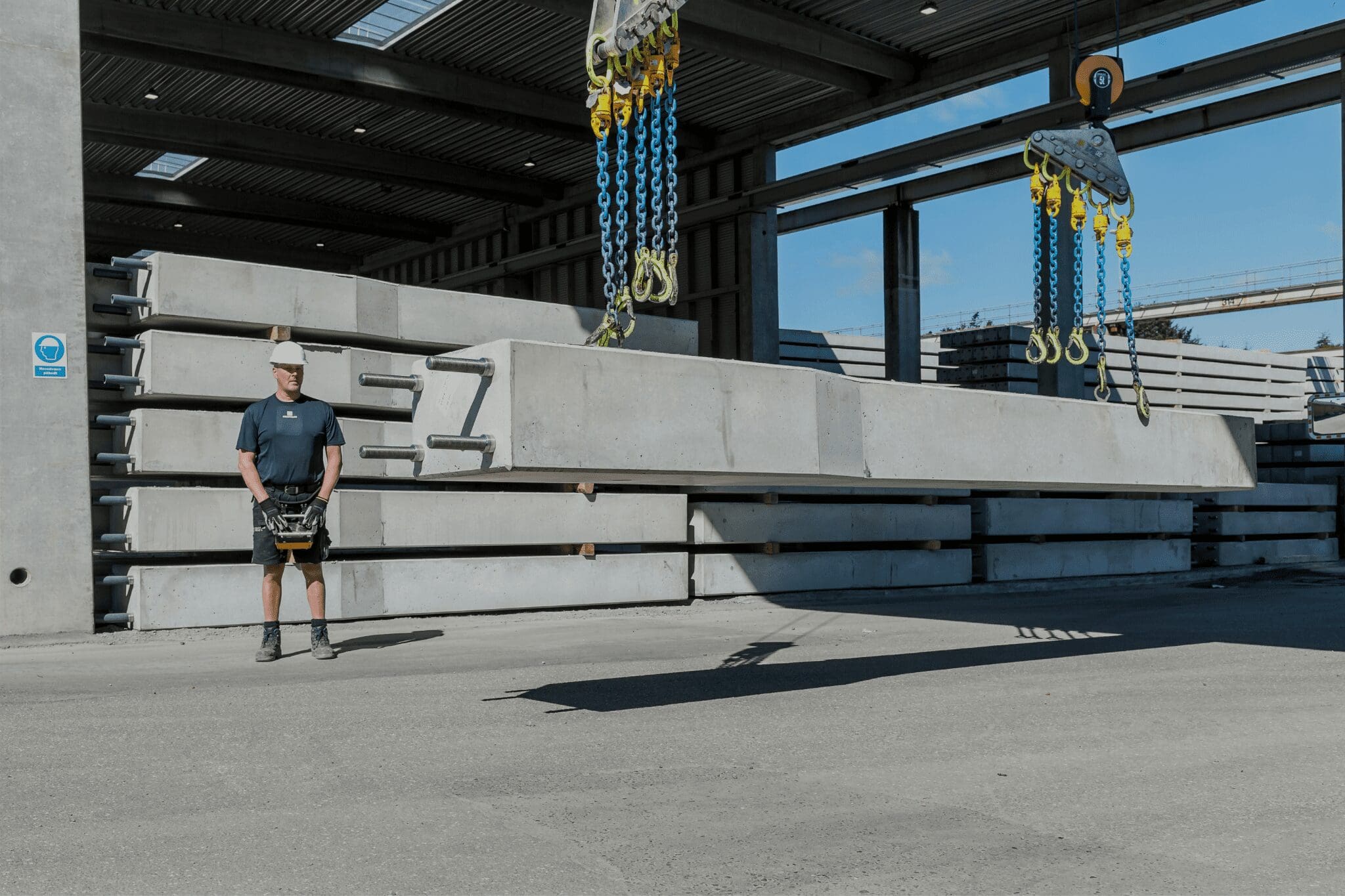 Products
Mast Foundation Piles
Reinforcement with threaded connectors
At the core of every mast foundation pile is a reinforced cage with threaded connectors, designed to act as the point of connection to the mast.
The threaded connectors are attached to the reinforcement cage through the use of friction welding to ensure a stronger and more durable weld.
By rotating the ends of the steel rods for the reinforced cage and the threaded connectors at a high, precise, and controlled speed, the ends of the two rods are pressed against each other.
Immense heat from the friction between them results in temperatures above 1000°C as the parts are joined.
Friction welding is a proven technique that ensures a high-strength full-surface weld.
This enables the mast foundation piles to carry not only static loads but also dynamic loads, making them the ideal foundation for railway masts, wind turbines, and many other applications.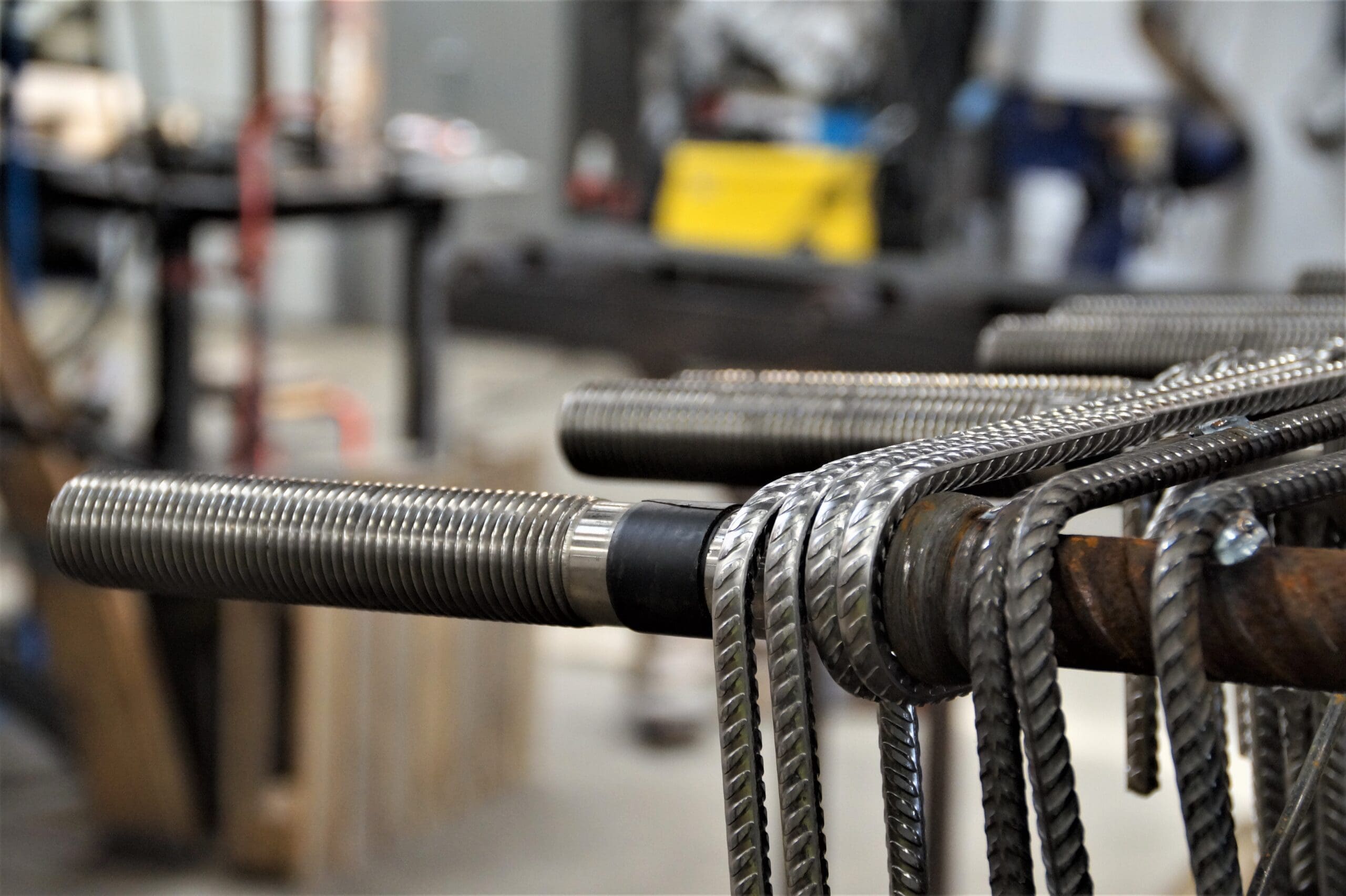 Mast Foundation Piles – Case example for railways
Mast Foundation Piles are used as an ideal foundation type for railway sections, as masts and wires in the electrification of the train network need agile, tested foundations capable of obtaining dynamic loads.
In Denmark, BaneDanmark launched a large-scale project for the electrification of the Danish state railway network with the objective of electrifying 1300km of tracks during the period 2015-2026.
The mast foundation piles developed by Centrum Pile were chosen as the preferred method to carry the many electrification masts on the tracks.
The mast foundations were chosen as they provide a fast, adaptable, and safe method of installing masts on the railway sections.
Furthermore, the mast foundation piles have a design life of up to 120 years, making them a cost-effective and sustainable solution for the rail electrification market, with virtually no disruptions during their lifetime.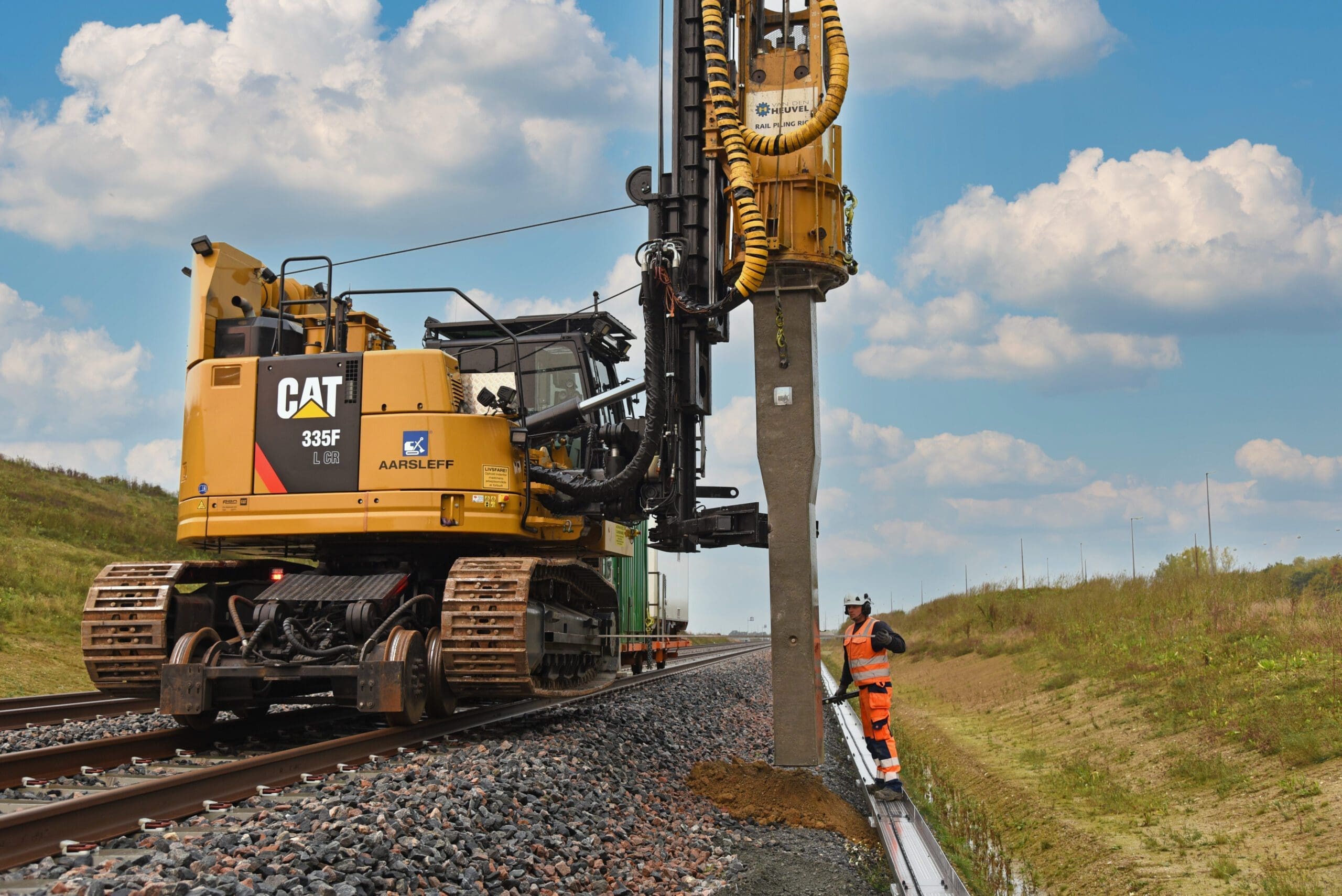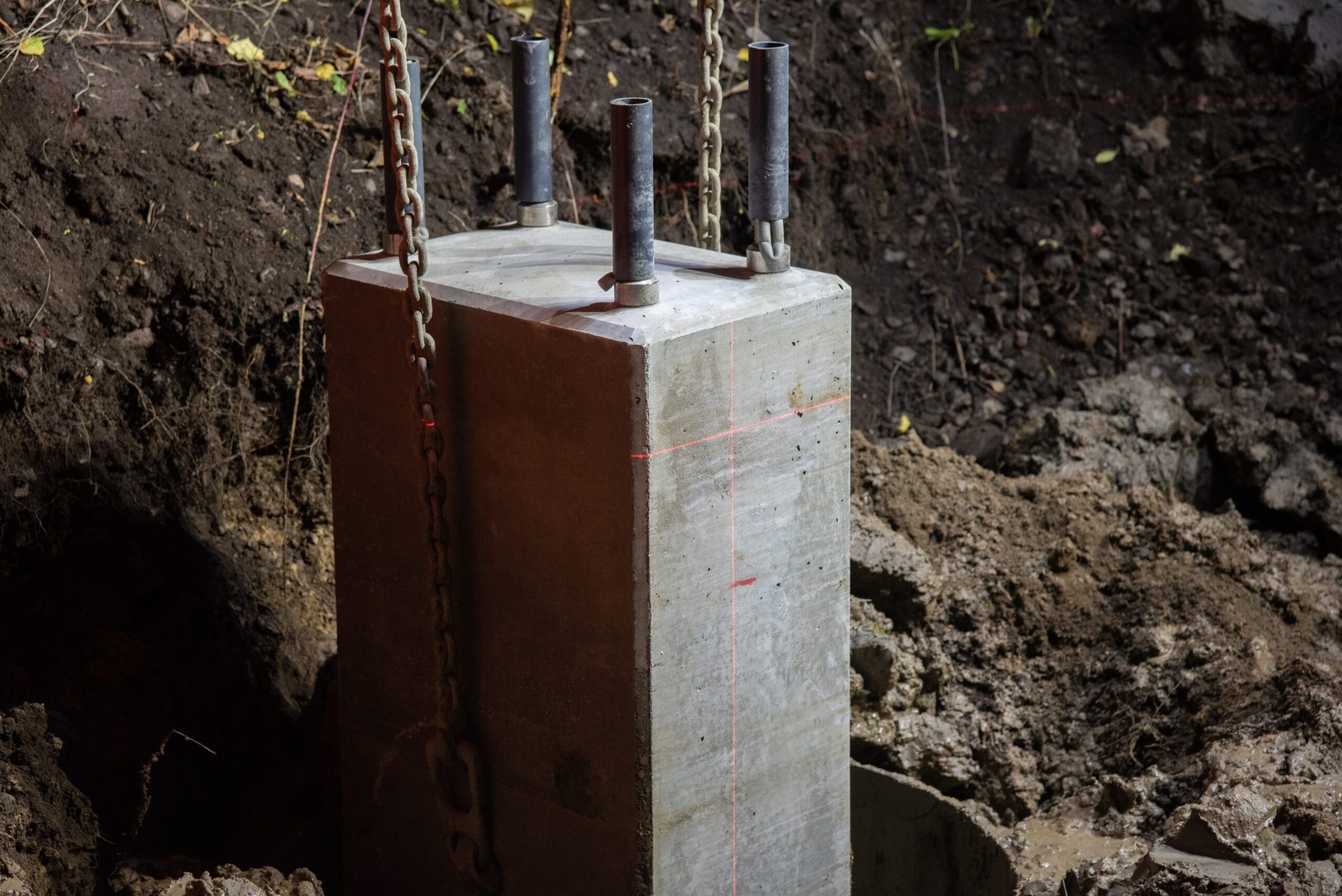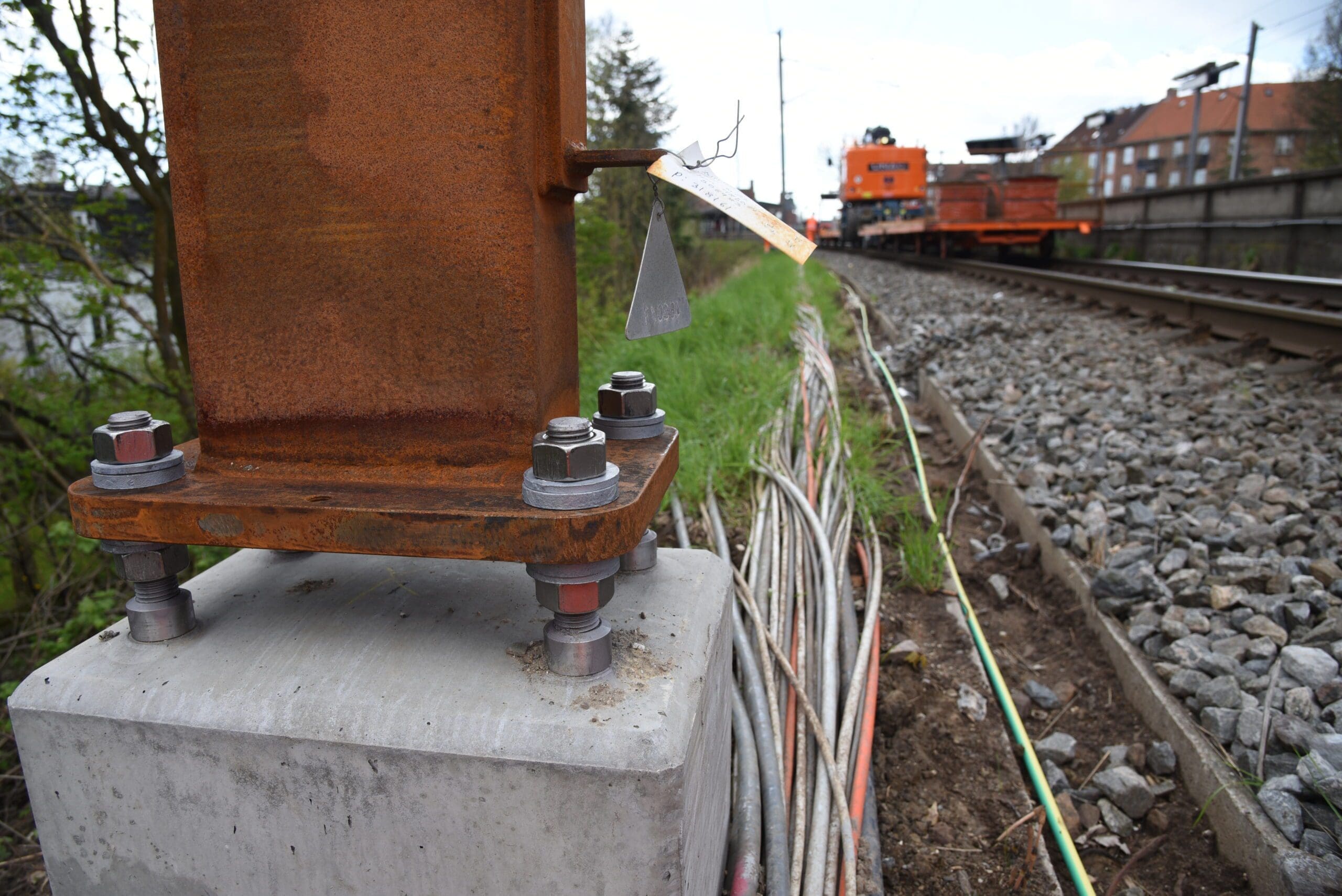 Pile drivning and installation of the Mast Foundation Pile
It takes about 5-10 minutes to drive down a pile, then the mast can be attached immediately afterwards.
Mast Foundation Piles for solar parks
Mast foundations can also be used in the field of renewable energy.
An example of this is the MOJO project – a solar park– in Flevopark province, in the Netherlands. This is an outdoor event area with a large associated parking area.
Here there was a desire to combine renewable energy via solar panels, a car park, and extra covered parking options. To this project our mast foundation piles provided the optimal foundation system. Approx. 2800 mast foundation piles was delivered and installed for the project.
The many years of experience within the railway segment and now this solar project confirm that Centrum Pile's mast foundations are an effective solution in projects where electrification masts are to be installed.
There are still many future potential uses for the mast foundation piles. For example parking facilities at supermarkets, airports, amusement parks, noise wall foundations, and much more.