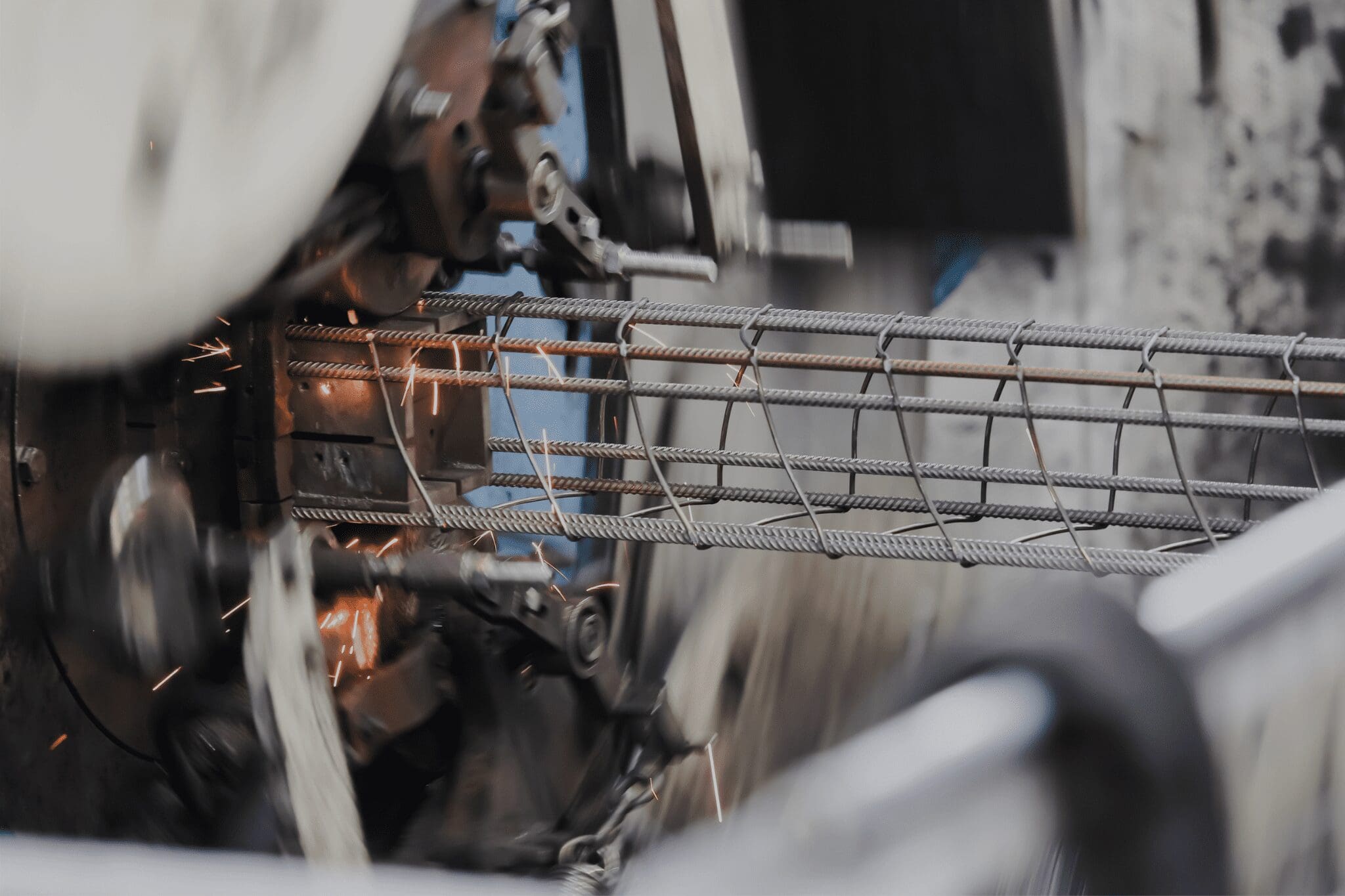 Centrum Pæle's welding robot
In the video you can see how our reinforcement cages are produced.
We carry out a weekly in-depth test of the reinforcement steel used to verify that the properties of the steel are still present after straightening and welding. This control is continuously monitored by recognized Danish and German testing institutes.