Welcome to Centrum Pæle A/S
We are proud to be Denmarks leading and most advanced manufacturer of continuously reinforced, precast concrete piles using the most advanced concrete, distribution, mould, pile joint and manufacturing technology available.
Centrum Pæle A/S was founded, in 1965, at the company's current address in Vejle. The main objective of the company is the manufactureing of precast concrete piles for the construction industry.
​Today, in addition to our standard selection of precast concrete piles, we also manufacture our own developed and patented pile joints (CPG-joints) on a state-of-the-art automated robotics system and a selection of other project specific piles.
​Centrum Pæle A/S employs around 75 people at the factory.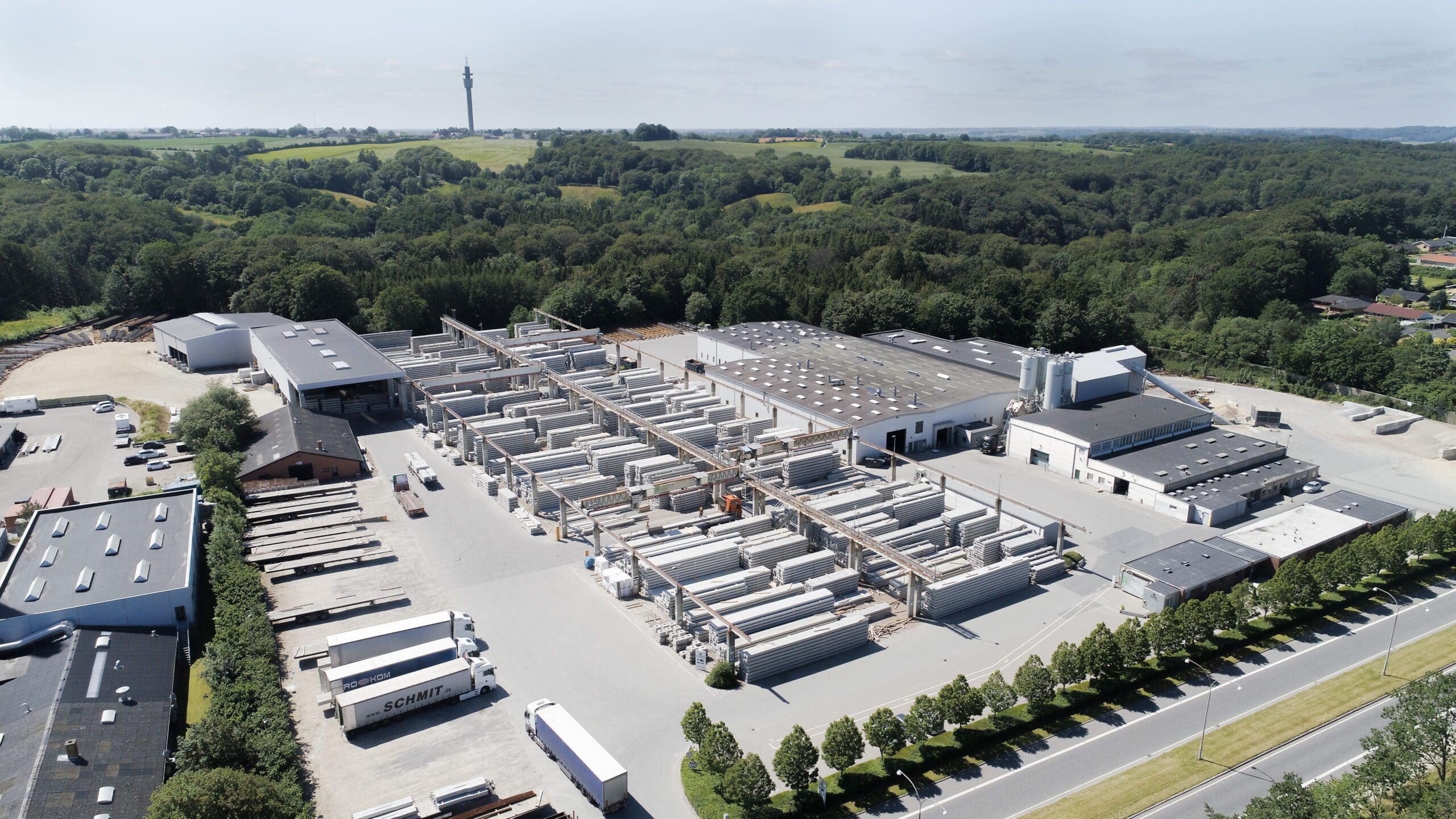 ​At Centrum Pæle A/S we specialize in Energy Piles.
Centrum Pile's Energy Piles are standard precast concrete piles with PE100 tubes cast into them. This enables fluid to circulate down into the ground for extraction of heat to warm up the building on top of the piles in connection with a heat pump.
Furthermore, the Energy Piles can cool down the building by drawing out excess heat from the building and storing this heat in the ground – known as a passive cooling effect.
As such, the function of Energy Piles is dual, since they both carry the building and provide sustainable ground source energy for heating and cooling.
Energy piles are available in the same lengths as Centrum's standard pile portfolio – from 7-18m – and can be provided in the dimensions 25x25cm to 45x45cm.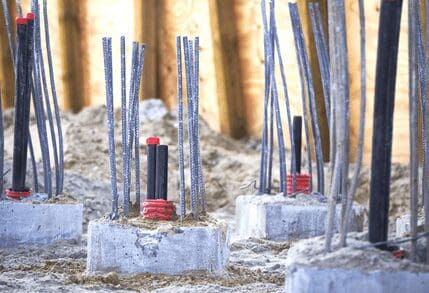 A strong focus on quality and safety.
We have developed a management system according to ISO9001, ISO14001 and ISO45001
Producing the right quality in a safety-related process is crucial for Centrum Pæle and our customers.
We have therefore developed a management system in accordance with ISO9001, ISO14001, and ISO45001, which ensures that all delivered products comply with the requirements specified in connection with an inquiry.
The management system describes the processes that have an impact on the quality of the finished product, including safety around manufacturing.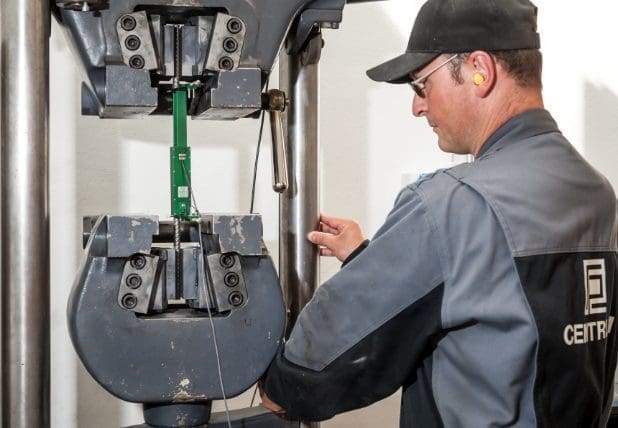 Centrum Pile Ltd – UK branch
Hawton Lane, Newark-on-Trent, Nottinghamshire , NG24 3BU England
Established in the UK in 1993, our production facility has been continually developed to enable the manufacture of our high quality, reinforced concrete pile system.
We exchange experience and knowledge with our group's European branches in Denmark, Germany, Sweden and Poland, thus striving for the continuous development and improvement of the quality of our precast products.
Precast concrete piles are used in the construction of foundations for a wide range of different structures in the civil engineering and building sectors. As precast piles are suitable for all applications and ground conditions, they provide a very cost-effective piling solution. They are quick to install without producing spoil or arising material in the process, providing a further savings on waste disposal costs and a reduction in carbon footprint.
Tel: +44 1636 615700
Email Address: info@centrumpile.co.uk